★★★★★
"A blazing triple bill at Sadler's Wells"
The Guardian
★★★★
"B
reathtakingly beautiful"
The Observer
★★★★
"a masterful re-staging of Macmillan's short ballet"
Everything Theatre
★★★★
"an exceptional blend of old and new"
The Guardian
A dynamic contemporary ballet company

Sea of Troubles
on film for the first time
Sir Kenneth MacMillan's chamber ballet Sea of Troubles has been performed by Yorke Dance Project to critical acclaim at the Royal Opera House and in theatres across the UK.
Now YDP, in association with The Royal Ballet, immortalise on film this visceral and emotional ballet.
Premiere: 10 October 2023
The Royal Opera House, London
Read More
The performances will take place across several locations in the V&A museum, timings below:
12.00 – The Sackler Courtyard
12.20 – Raphael Cartoons, Room 48a
12.40 – Medieval & Renaissance, Room 50b
13.00 – Paintings, Room 87
14.00 – The Sackler Courtyard
14.20 – Raphael Cartoons, Room 48a
14.40 – Medieval & Renaissance, Room 50b
15.00 – Paintings, Room 87
Choreographer: Sir Robert Cohan
Performers: Jonathan Goddard, Freya Jeffs, Edd Mitton, Abigail Attard Mantalto
Music: Nils Frahm, Ólafur Arnalds
Under the artistic direction of Yolande Yorke-Edgell, Yorke Dance Project is a dynamic contemporary ballet company rooted in tradition while dancing our way into the future.
Formed in Los Angeles in 1998 before relocating to the UK in 2009, the hallmark of YDP's unique programming is our commitment to presenting immaculately re-constructed classics alongside premieres by both established and emerging choreographers. We combine each of our productions with dynamic outreach activities to engage, inform and inspire the public.
The company's compellingly, athletic dancers at the peak of their creative powers are joined by guest artists from The Royal Ballet, the Martha Graham Dance Company and celebrated, London-based freelance artists.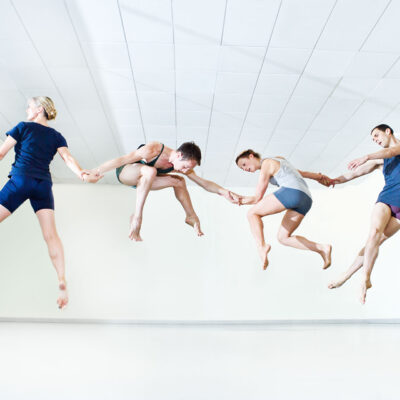 An exciting programme of works by the late choreographer, featuring guest artists from rambert school of ballet and contemporary dance, yorke dance project, the royal swedish ballet school, and the former richard alston dance company. The Place TheatreLondon WC1H 9PY...
read more
Freya Jeffs in Self by Charlotte Edmonds