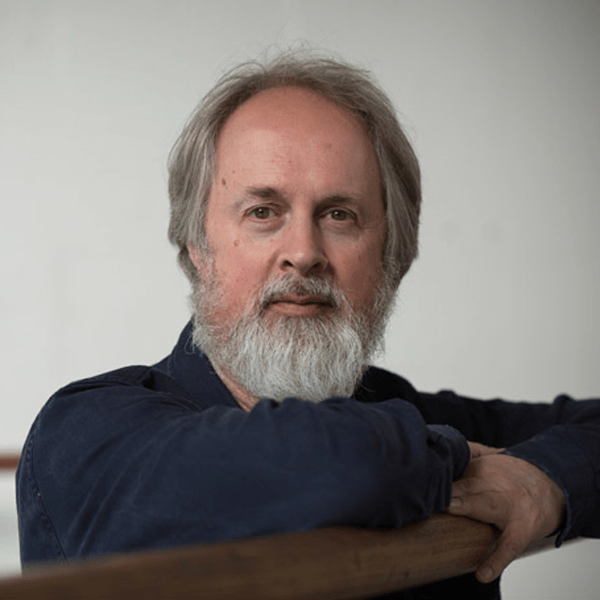 'I was delighted to be asked to be Patron of Yorke Dance Project as I have fond memories of having worked together with Yolande only a short time ago. I wish her and all the dancers the very best with this new programme – it feels good to watch colleagues take wing and develop their own paths.'
Richard Alston was educated at Eton where he discovered his passion for music in the school gramophone library, listening to Bach and Billie Holliday, or blasting Wagner's Ring at the cows grazing outside. He then studied fine art and theatre design at Croydon College of Art in 1965, before becoming one of the very first students at the newly established London Contemporary Dance School in 1968.  It was at this point that he started to choreograph, as he studied under the groundbreaking teaching of Robert Cohan and the leadership of Robin Howard, who first brought contemporary dance to the UK from America in the late 1950s. He went on to choreograph for The Place's resident company London Contemporary Dance Theatre before forming the UK's first independent dance company, Strider, in 1972. In 1975 he left for New York to study at the Merce Cunningham Dance Studio and on his return two years later he worked throughout the UK and Europe as an independent choreographer and teacher.
In 1980 he was appointed Resident Choreographer with Ballet Rambert, becoming the company's Artistic Director from 1986 – 1992. During his time there he created twenty-five works for Rambert besides being commissioned to create works for the Royal Danish Ballet (1982) and the Royal Ballet (1983); he also made Soda Lake (1981) and Dutiful Ducks (1982), two solo works for Michael Clark. He returned to Rambert in 2001, creating Unrest to help celebrate Rambert's 75th anniversary. In 1992 Richard was invited to create a full evening of his own work for the Ballet Atlantique based in La Rochelle, France. He made another full evening for London Contemporary Dance Theatre at the 1994 Aldeburgh Festival and it was therefore a logical step to go on to form his own company, which he did when he took up the post of Artistic Director of The Place. Richard Alston Dance Company was launched at The Place in November 1994. Richard was made an honorary Doctor of Philosophy (in Dance) at Surrey University in 1992 and in 2003 received an honorary MA from University College Chichester. In 1995 he was named Chevalier dans l'Ordre des Arts et des Lettres in recognition of his work in France. In January 2001 he was awarded the CBE in the New Year Honours list.  Richard Alston Dance Company made its New York debut to great acclaim at the Joyce Theatre in the spring of 2004.  Richard Alston Dance Company has an education programme, Essential Alston, which runs dance workshops in secondary schools throughout the UK teaching sections of Alston repertoire along with creative work to GCSE and A level Dance students.
Richard has created recent commissions for The Barbican, Ballet Theatre Munich and Ballet Black and Richard Alston Dance Company is firmly established as one of the most popular and celebrated in the UK, touring the country annually as well as making frequent visits to the USA. In 2008, to mark Richard's 60th birthday and 40 years of choreography, he was commissioned by Dance Umbrella and Sadler's Wells to create a special programme that was performed at the Wells. 2009 was an eventful year for Richard Alston. In addition to directing RADC, he choreographed a critically acclaimed Carmen for Scottish Ballet and was appointed Chair of Youth Dance England. 2010 began with a four week tour of the U.S.A, including RADC's third, sell-out season at New York's dance house, the Joyce Theater. In 2011, he made A Rugged Flourish for New York Theater Ballet's season Signatures 11: A Celebration of Legends & Visionaries. In 2012 Richard was presented with the Award for Excellence in International Dance by the International Theatre Institute – British Centre. In the summer of 2012 Richard choreographed Particle Velocity for Phoenix Dance Theatre.