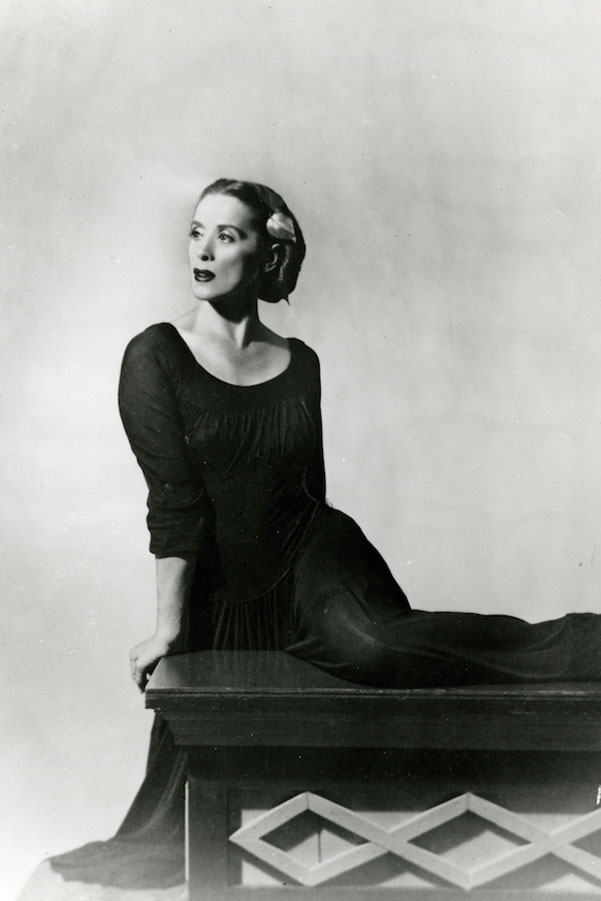 Martha Graham (1894-1991) is recognized as a primal artistic force of the 20th Century.  She was named "Dancer of the Century" by Time and has been compared with other creative giants such as Picasso, Einstein, Stravinsky and Freud. 
She created 181 ballets and a technique that revolutionized dance throughout the greater part of the past century.  Using the founding principles of contraction and release, she built a vocabulary of movement to "increase the emotional activity of the dancer's body," exploring the depth and diversity of human emotion. 
Her ballets were inspired by a wide range of sources from the American frontier to Greek Mythology.  She created and portrayed prominent women, including Clytemnestra, Jocasta, Medea, Phaedra, Joan of Arc and Emily Dickinson.  During her 70 years of creating dance, she collaborated with other great artists – Noguchi, Copland, Barber and Schuman, and her mentor Louis Horst among others, and is recognized for her groundbreaking work in all aspects of the theater — use of time, space, lighting, costumes, sets and music. 
Her company was a training ground for many generations of choreographers including Cunningham, Taylor and Tharp.  At the Neighborhood Playhouse, she is said to have changed the course of American acting through students such as Bette Davis, Gregory Peck, Tony Randall and Orson Wells.  Her creative genius earned numerous honors and awards, including the Medal of Freedom and the National Medal of the Arts. 
Martha Graham's extraordinary legacy lives on in the work of the Martha Graham Dance Company, Ensemble and School, and in the students worldwide studying her technique and performing her masterworks.