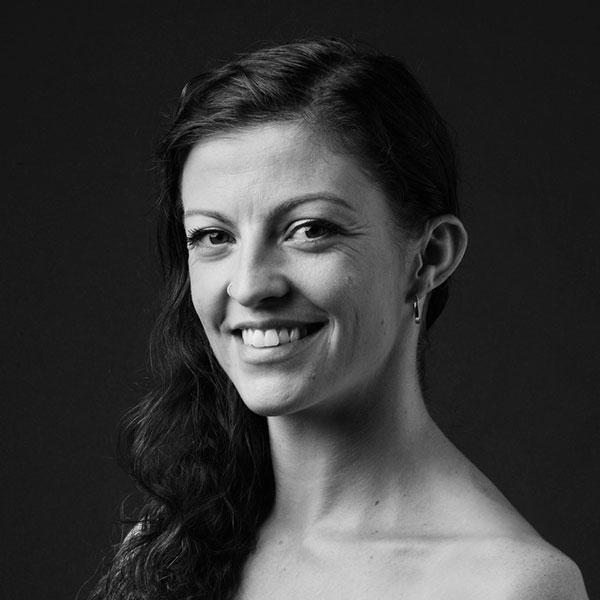 Martha Graham Dance Company
After joining Yorke Dance Project in 2014 and working with Yolande Yorke-Edgell and Sir Robert Cohan, Laurel was inspired to audition for Martha Graham Dance Company, New York.  She has been a member of the Graham Company since 2015 and dances principle and soloist roles, in ballets by Martha Graham including 'Steps Lead' Chronicle, Errand into the Maze, Cave of the Heart, Maple Leaf Rag and Diversion of Angels. She has also created featured roles in new works for the company by Pam Tanowitz, Bobbie Jene Smith, Maxine Doyle, Lucinda Childs, Lar Lubovitch and Marie Chounaird.
During her time with Yorke Dance Project Laurel danced in the Figure Ground tour, performing pieces by Yolande Yorke-Edgell, Charlotte Edmonds and created roles in Sir Robert Cohan's Lacrymosa with Jonathan Goddard and Lingua Franca. She returned as guest artist for the Company's 'TWENTY' Anniversary season in 2019 at the Royal Opera House.
Laurel is currently creating work independently with Darshan Singh Bhuller in New York and working on a new creation with Kim Brandstrup, Yolande Yorke-Edgell and Jonathan Goddard.
Laurel has previously worked with James Cousins, Joss Arnott Dance and performed on the 50th Anniversary Tour of 'West Side Story'.
Laurel graduated from Central School of Ballet with a First Class BA Honours Degree.