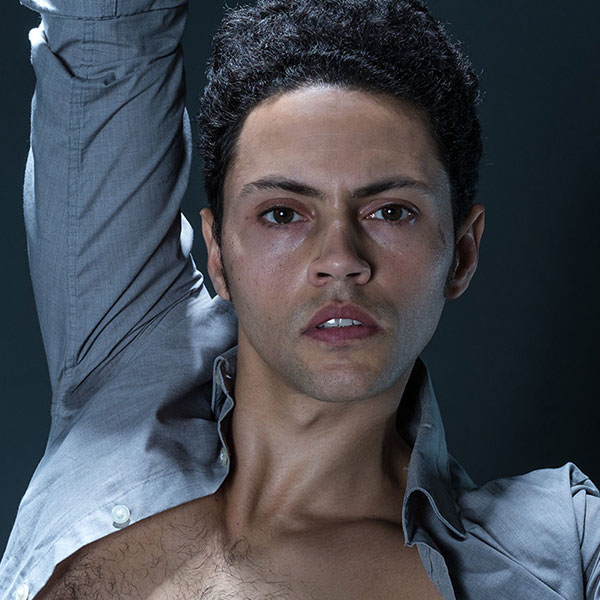 Dane Hurst is a South African Dancer, Choreographer and Artistic Director based in London U.K. He received a scholarship set up by Nelson Mandela, Anya Sainsbury and the Linbury Trust to study at the Rambert School in 2003 and went on to win the Critics' Circle, Best Male Dancer of the Year Award in 2014, was voted 3rd in the top 100 Dancers of the Year for Dance Europe and received the Spotlight, Best Emerging Dancer of the Year Award in 2007. Since 2004 Dane has performed nationally and internationally with Rambert Dance Company, National Dance Company of Wales, Phoenix Dance Theatre, Umanoove/Didy Veldman, Company Wayne McGregor, Yorke Dance Project and Moving Assembly Project.
Dane graduated with MA Choreography from University of Kent and Central School of Ballet in 2014 and his work has been performed at the Queen Elizabeth Hall, Linbury Theatre—Royal Opera House, Barbican, Wilton's Music Hall, Lyric Theatre Hammersmith, Peacock Theatre and Lilian Baylis—Sadler's Wells, Wilderness Festival, RichMix, Rose Theatre Kingston and Dulwich Picture Gallery, Artscape Theatre. He starred in and choreographed the Aesthetica Short Film Festival's 'Best Dance Film' award winner, 'Primitive' by Director Tom Rowland. He choreographed and directed the opera 'Sacred Mountain' by Shirley Thompson, and 'Citizens of Nowhere' by Anna Appleby commissioned by Téte a Téte Opera Festival London 2015 and 2017.
In 2018 Dane won a 'Standard Bank Ovation Encore Award' at the National Arts Festival in South Africa, for work created in collaboration with Nelson Mandela University. He starred and choreographed in the NPO Dutch Television Network premier of 'Voices of Finance' Directed by acclaimed film-maker Clara Van Gool and features in Van Gool's 'The Beast in the Jungle' in 2019. Dane appeared on BBC 2 in performance for Shakespeare Live! from the RSC with Akala and Nitin Sawhney, 2016 and in 'No more Boys and Girls—Can our kids go Gender Free' documentary 2018. In 2016 Dane founded the Moving Assembly Project, an outreach project created to uplift and transform the lives of young people and to create a cross-cultural connection between SA and UK. MAP is a creative development initiative set up to continue the cycle of investment started by Nelson Mandela and Anya Sainsbury in 1995.